I was just looking at pictures of nails on beautylish when i came across these awesome nails, that i wanted to share with you!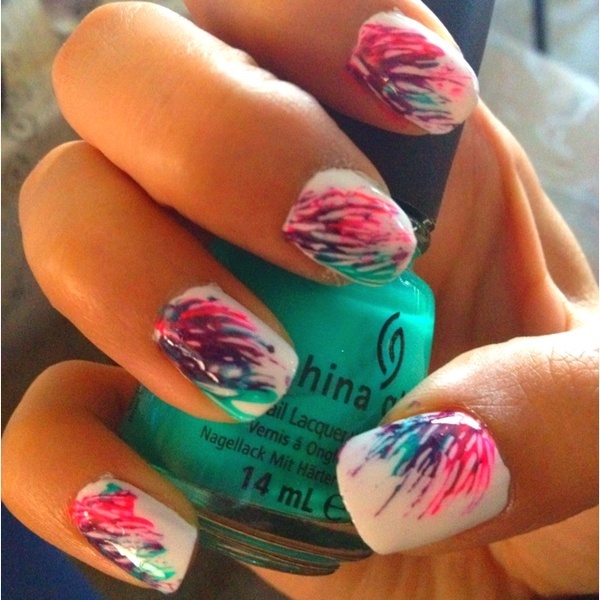 Here they are! And thier easy....well i havent tried it yet but i'm going to share the instuctions so you can try it out and comment! (;
Directions:
1. White Base Color
2. Place small dots of colored polish in corner of nail.
3. Spread colored polish dots outward with a toothpick.
4. Apply topcoat.
5. Voila!
Follow Kayla H. on beautylish! (:
http://www.beautylish.com/profile/jijxv
câlins et de baisers
treize fois (Hugs and Kisses times 13),
BelovedBeauty13